What is an Orthodontists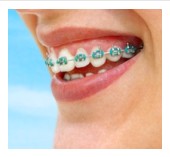 Orthodontists are specially trained in the corrective treatment of the misalignment of teeth and jaws to promote long term oral health. Orthodontists are required to study at an accredited orthodontic residency program as part of their extended education. Orthodontists limit their practice to orthodontic treatment only unless they have training in another dental specialty.
If you live in or around San Francisco and looking for an orthodontist, please give us a call today!